It's that lovely time of year when the air is crisp yet the warmth of the festival's love, kindness, and joy fills the heart. And, while you're still pondering what to get your loved ones or how to prepare the perfect Christmas meal, don't forget about your home. After all, Christmas is all about spending quality time with family and friends at the house. It's really not that difficult to turn your living area into a beautiful wonderland this year with a little imagination.
"Fa la la la la, la la la la!" "Deck the halls with boughs of holly, Fa la la la la, la la la la!"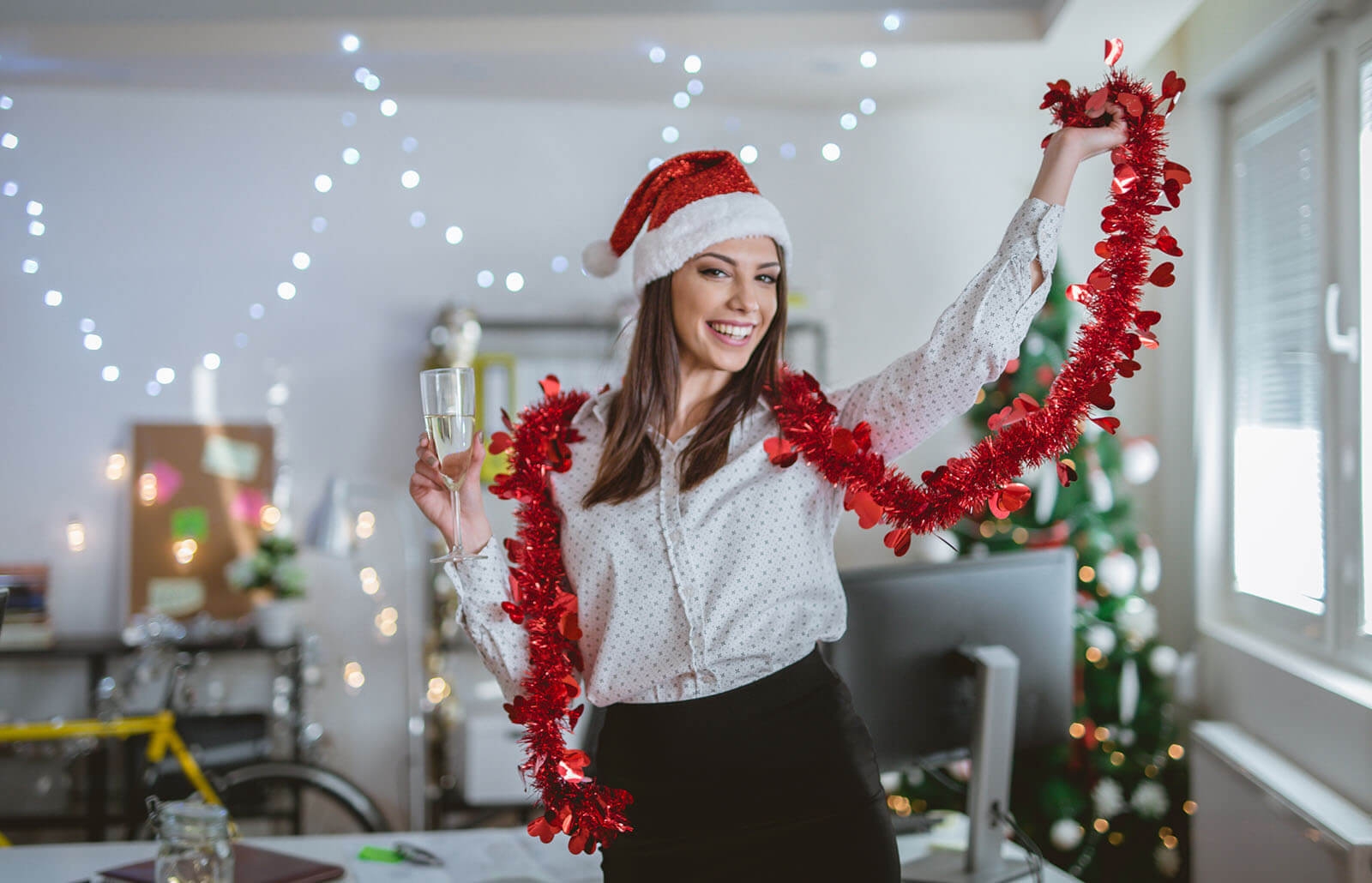 Not just your halls, but every room in the house could use a little Christmas magic to transform it into a festive retreat. Here are some of our favorite tried-and-true Xmas decorating ideas to keep things sleek and elegant while also remaining steeped in opulence.
Enhance Your Lounge Room With A Christmas Magical Touch
The tree, of course, is the ultimate Christmas show stopper! The tree epitomizes the Christmas spirit, standing upright and crowned with a gleaming golden star or delicate-winged angel. Don't deviate from tradition this year; instead, go all out and adorn it with eccentric and distinctive Holiday decorations. Family photo ornaments, handcrafted felt hanging ornaments, and hand-painted wood and glass ornaments will enhance and personalize your trees.
The Christmas tree is central to your living room, let it shine!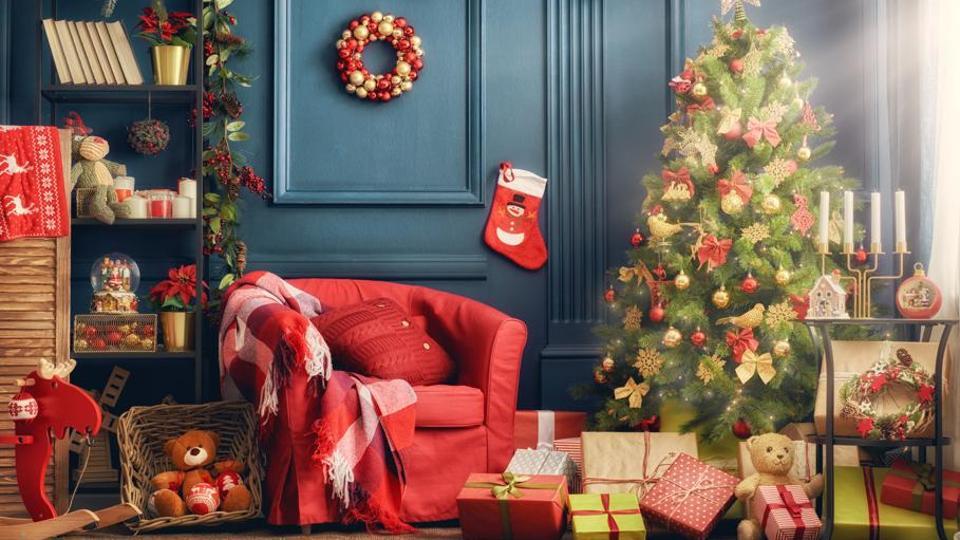 Minimalism Is Fun
If your living room is cramped and you can't fit a large Christmas tree in it, don't fret. A tabletop tree or a tree in a jar are always options. Minimalistic and enjoyable! When wrapping gifts for stacking under the tree, stick to a color scheme – you can go with traditional Christmas colors or go for something a little different to amp up the kitsch factor!
Make your own minimalist tree by spray-painting a branch and placing it in a jar.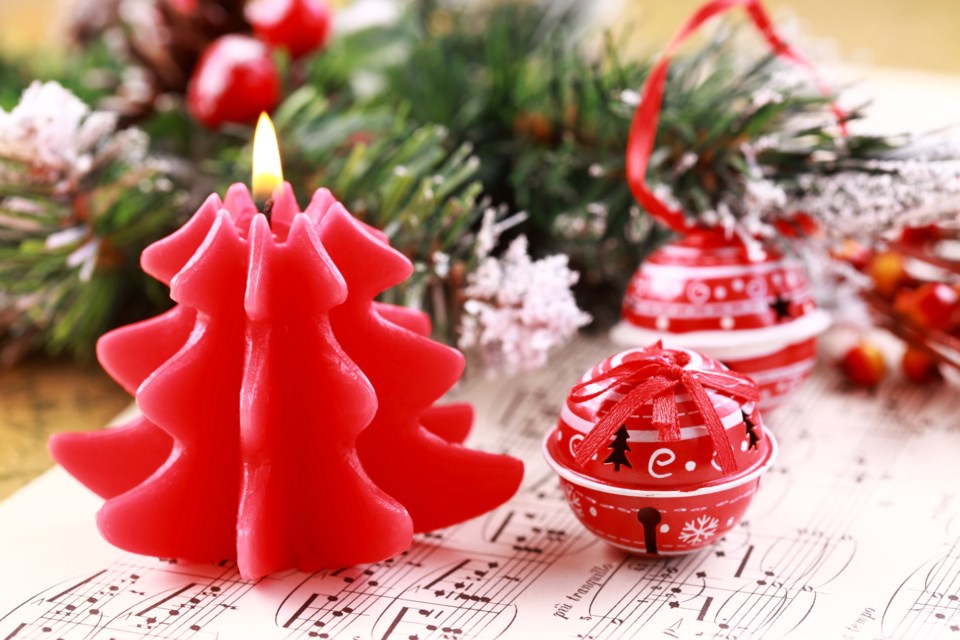 For a flash of color, replace the standard couch cushions with ones in festive hues and add a plaid throw or rug as well. To completely increase the Xmas feelings, simply place giant bows or sprigs of fresh pine on already existing décor like picture frames, mirrors, and bookcases. Christmas figurines should be placed on glass cabinets and shelves, and strings of fairy lights should be draped around window sills and display cases. Candles, pine cones, and citrus fruits put casually will further contribute to the family room's warmth.
The bright red bows on this fireplace add a cheerful warmth to the room.
Dining Room Christmas Decorations
The dining table will be the focal point of your Christmas meal, and it requires just as much attention. Natural pine cones and light-colored and rustic wooden serving ware blend wonderfully with elegant metallic in snowflake silver or starry gold. You may make an easy candle stand out of a handful of little twigs or cinnamon sticks as a Christmas centerpiece.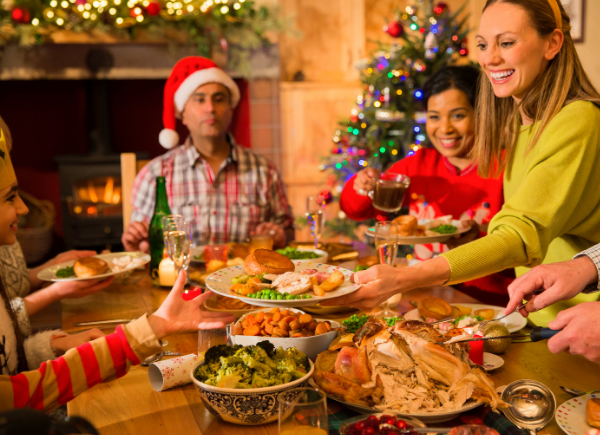 And there you have it! You've set the perfect table for the ideal Christmas meal. If you've avoided using bright colors on the table, make up for it with vivid evergreen wreaths hung from light fixtures, windows, and door frames.
A white and gold Christmas dining table that is both simple and gorgeous.
Xmas Cheer Will Brighten Up Your Bedroom
In current weather, it's difficult to get out of bed, but the perfect Christmas decorations in the bedroom will put a grin on your drowsy face. A couple matching throw cushions can be added to a brightly closured contrasting blanket scattered over the bed. Red and gold candles strategically placed on bedside tables or window sills might help to break up the dreariness of winter.
Even a strand of fairy lights draped over the headboard or over the dresser can instantly transform the space into a Christmas wonderland.
This Christmas, add a splash of colour to your bedroom.
Christmas Decorating Ideas For Your Home's Heart – The Kitchen
Although your guests are unlikely to enter your sacred domain – the kitchen – you will want to feel inspired when preparing a delectable substantial Christmas meal or even a hot cup of cheer (aka cocoa!). Fresh evergreen sprigs or garlands can readily be added to kitchen cabinets, and they also give off a lovely perfume. Holiday-themed ribbons, such as checks, polka dots, or chevrons, can be tied around pots and vases.
Brightly coloured candles can instantly brighten up drab places. To complete your Christmas kitchen decor, simply replace standard plates with solid red ones.
With evergreens and a splash of red, kitchen cabinets can be transformed.
Allow the Christmas spirit to pervade your entire home.
You can simply incorporate Christmas joy into any nook or cranny of your home, aside from obvious spaces. Don't forget to string an eclectic Christmas garland and fairy lights around the railing if you have a staircase running down the center of your property. For a more festive effect, decorative stockings can be hung on the stairwell.
It's simple to decorate the staircase, but it adds to the Christmas magic.
Keep It Simple And Handcrafted
When it comes to decorations, simple and handmade are often the greatest options, as they are both inexpensive and pleasing to the sight. A table or corner adorned with homemade lanterns – old glass bottles filled with string lights – appears both unique and festive.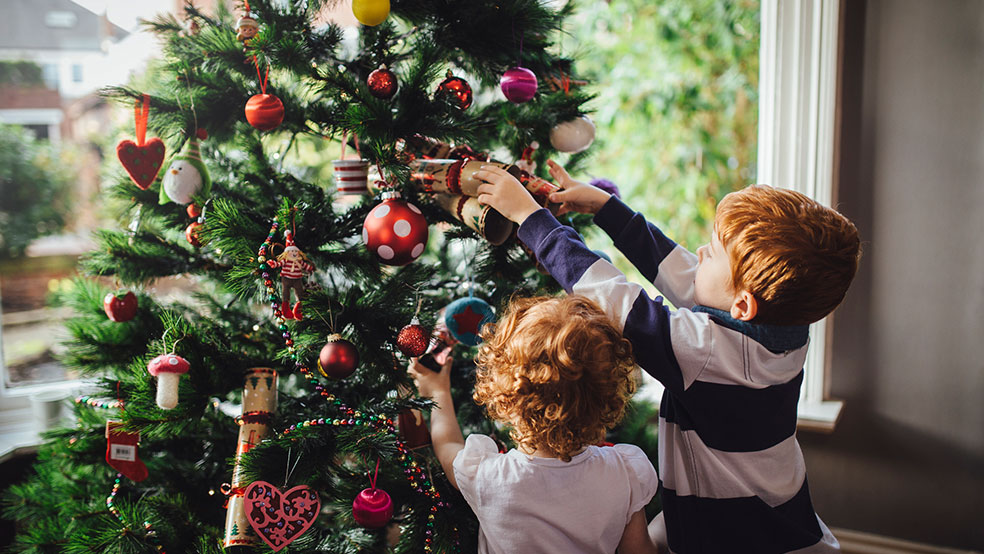 Warm and inviting is a typical Christmas wreath on your front door and matching wide ribbons on your potted plants.
Warmly decorating your entrance door gives a message of affection at Christmas.
These small additions and tweaks to the routine can brighten up your home and help you create the perfect atmosphere for a cozy Christmas. After all, this is a holiday about family, and you deserve the right setting in your home to enhance the festive spirit.
So, as the month of December draws to a close, tie up this Christmas in a tidy bow. This holiday season, be ready to welcome love, joy, and serenity into your home, as well as Santa Claus!