One of the most frustrating problems that an entrepreneur could have when it comes to small business marketing is running out of content creation ideas. Imagine this: You have a content marketing strategy ready, but don't know what type of content to create.
If you are currently experiencing this problem, you've come to the right place. Today, I will be sharing top content marketing tips and content ideas. With this list, you won't have to worry anymore about content creation because you will always have content ideas to work on.
Today, you will discover-
Why you should make the most of trending news and information in your niche
The importance of sharing ideas on how to make money
Why you should consider creating reviews of the software and content creation tools you use
Why you should share your top free resources
The importance of creating tutorials for your audience
Why you should consider creating giveaways
There are a lot more ideas you could try for content creation for your small business marketing. Give this list a try and see amazing results! Could this be the easiest way to gain your social media momentum?
Either you're just starting to create content or you already have a content marketing strategy in place, running out of content ideas is a frustrating problem to have.
Which Is a Great Efficiency Hack in Marketing to Save a Lot of Time and Work?
For example, you can create a video and then turn that into podcasts, blog posts, emails, social media posts, and so on. Right now we are not going to go deeper into that marketing strategy.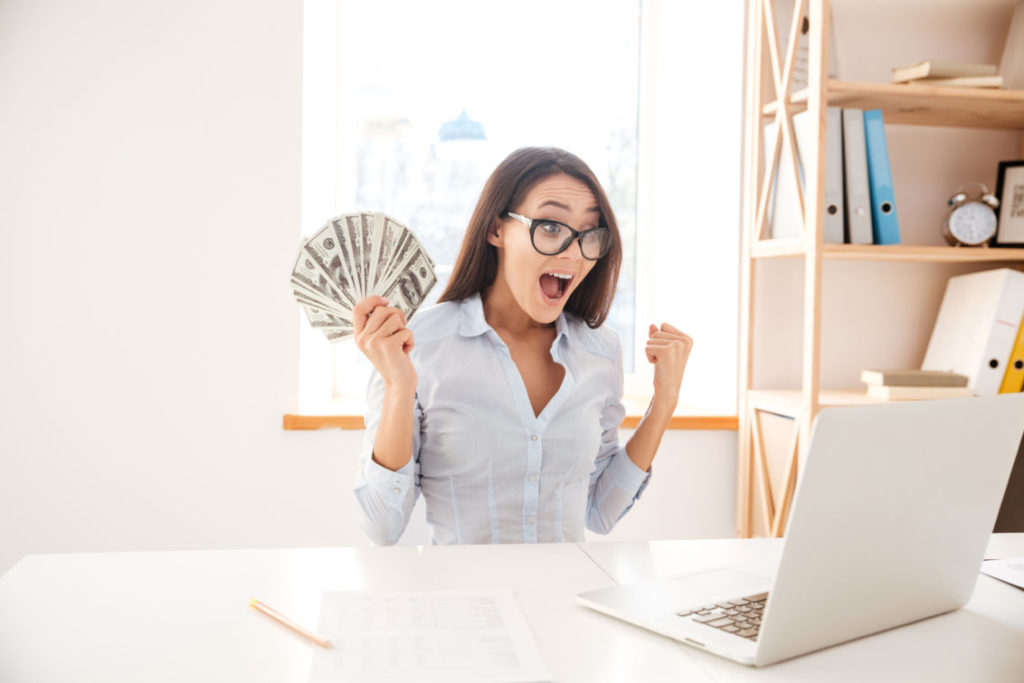 I'll leave you a link in the description if you want to learn more about that. And now, let's jump into the list of the content ideas for small businesses…
Trending Topics
Look around what the news is talking about in your industry, in your niche. What is creating the buzz currently or will do that in the close future. And create content about that.
How To Make Money
It is always a popular topic. People are curious about how they can grow their bank account in certain ways.
Like how to make money as an agency owner, or how to make money with affiliate marketing, and the list could go on and on. Pick some topics relevant to your niche.
Software Reviews
From so many software available today it's hard to select the right ones. You can save a lot of time and frustration for your audience by reviewing useful tools and introducing those to them.
Hacks
These are usually little tricks that can bring huge results, or a lot more efficiently. If you've been in your niche for a while, most likely you already know some. And those can be great for content.
What Softwares You Use
This is a bit different from software reviews. Because instead of talking about one tool in detail, you list up the best software you use and mention a few key benefits of them.
Your Routine
Related to your niche, create content on the routines that you do and why. This can be a morning routine, or your regular work process, or your steps you always take before a presentation, and so on.
Rant
If something in your industry moves your emotions, pisses you off, frustrates, annoys you, etc, you can turn that into content. And after that, make sure to let those negative emotions and thoughts go.
Product Reviews
This is similar to software reviews but instead of talking about digital tools, you can review physical products. Those that are relevant to your audience and they can be interested in.
What You Spend
People are always curious about the cost of things. So it's a good idea to create content around that. Like what you spend on marketing in a month, how much you spend on healthy food in a day, and so on. As always, make it relevant to your niche.
Testimonials
Turn into content what your happy clients say about your business. You can talk about those testimonials and feedbacks. Or even you can involve your clients to create that content if they are up for it.
Stories
Tell a story that happened to you, or you heard about, or you read about. And then bridge that story into a relevant topic related to your business.
This is a really powerful way of creating content that will grow your business. "The Expert Secrets" and "Building A Storybrand" books are really great guides in this area.
I'll leave you links to them in the description.
Highlights Of Live Q&As
One of the ways you can repurpose long Q&As is getting the best parts of it, the highlights, and then republishing those smaller parts as separate, more specific contents.
Before we move on with the list, I want to ask you a favor. If you enjoy these tips so far, click on the like button right now.
It's a small way you can support us a lot to create more content like this one. Thank you for your thumbs up. And with that being done…
Top Free Resources
Create a list of the top free resources in your niche that can be useful for your audience. Not only because they are free, but also those resources will help your audience to get from A to B, and achieve something specific.
Tips And Tricks
Little beneficial things that will make the business or life of your audience better. But may not be big enough to create separate content about them. Or simply combining them gives more benefits to your audience.
Tutorials
Showing and telling your audience how to do something simple. Like how to build a lead funnel in ClickFunnels in 20 minutes, or how to make bacon popcorn flavored ice cream, and the list could go on and on.
Reaction
Another widely popular content type. You can grab currently buzzing content and react to that one. Sharing your opinion and views on the topic through your own content.
Giveaways
Besides doing giveaways to your audience, use that opportunity to create content around that. And you can loop those contents back to the giveaway.
Promotions
Not all the time, but every now and then, create promotional content introducing your offers to your audience. Or reminding them of the existing offers.
Myths / Misconceptions
In every industry, there are misconceptions that stop people from achieving their goals. And that's a good opportunity for you to tear those myths apart and help your audience.
Do's And Don't s
In your niche, find a specific topic, and craft content about what people must do and shouldn't do to achieve success.
Best Apps
Create a list of the top apps in your niche that people can use on the go or at home. Fitness apps, productivity apps, business apps, the list is endless.
No matter which industry you're in, you'll have some great ones.
Before And After
You can do this through a story or make it more visual with videos and images. The key is to show or tell a transformation in your niche. This is also a quite popular content type.
Top 10
For a long time and still, the top 10 lists are interesting for people. You can create much content based on this concept.
First Impression
Tell your audience about your first impression when you see, get, or try something new that can be interesting for them too.
Answer A Specific Question
Each and every question you get is an opportunity for some good, new content. Because you know that people are interested in it. If your audience is small, and don't get questions yet, get inspiration from relevant Facebook groups and YouTube comments.
Look out for the popular posts and comments that have already generated engagements. As I'm conscious of the time, we are going to cut off here, and complete the second half of the list in the next episode.
If you enjoyed this blog, share it. It helps the website a bit. And make sure to comment.
Thank you for reading. And see you in the NEXT one.